A warm welcome to Indian Cottage North End.
---
Due to refurbishment our Restaurant will be closed this weekend - Friday 3rd to Sunday 5th Feb 2023. We are open from Monday 6th Feb 23, Sorry for any inconvenience.

ORDER OR BOOK A TABLE ONLINE INSTANTLY!
Food Allergens Notice
If you suffer from a food allergy or intolerance please let us know before you place your order. We are happy to answer any questions you may have & can offer advice on the menu & ingredients.
Our instant online table RESERVATION and take-away ordering service enables you to place food orders for delivery or collection and book a table at our restaurant with minimum effort at a time convenient to you. Why not take full advantage of this facility, it's completely free.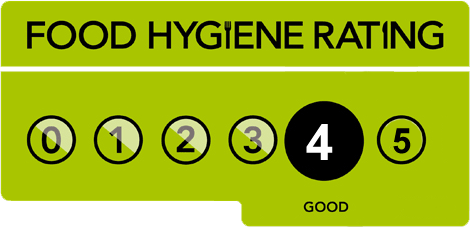 Indian Cottage North End situated in North End in Portsmouth, offering authentic, traditional and new Indian cuisine. Fully licensed and air conditioned restaurant!
Come and share in the dining experience offered by Indian Cottage North End - a restaurant that brings together all that is good about Bangladeshi & Indian cuisine in a friendly and hospitable environment. We have years of experience of providing fine Bangladeshi & Indian cuisine and have taken every care to ensure Indian Cottage North End continues in the tradition and further enhances our reputation.
Take a look at our exciting cuisine and restaurant. Click on the small images to enlarge and view!
We have assembled a team of connoisseur Chefs from Bangladesh & India to allow our customers to indulge in a myriad of dishes that represent the variety of tastes and cultures found across the Indian subcontinent. You can choose from a variety of dishes, from the traditional Tandoori and Balti dishes, to the more exotic Bangladeshi and Goan dishes, all made to an authentic taste.
A perfect venue for all occasions, including large office parties.
Why not treat family or friends with a visit to Indian Cottage North End - an ideal way to celebrate Birthdays, Anniversaries or any special occasions.
We look forward to welcoming you soon!
Contact details:

Indian Cottage North End - 243 London Rd, North End, Portsmouth, Hampshire PO2 9HA

Telephone: 023 9265 0624 or 02392 650625

Web: www.indiancottageportsmouth.co.uk

E-mail: info@indiancottageportsmouth.co.uk
(Please do not submit any Bookings & Orders via this email, use our Online Reservation/Ordering facility)
Opening hours:

Open 7 Days A Week - (Including Bank Holidays)

Not open at Lunch-time
Evenings:
Sunday to Thursday 5pm till 11:30pm
Friday to Saturday 5pm till 12:00am
All major credit cards accepted
Cheques accepted with Valid Bankers Card

---

Please note that a large number of negative comments has been made on Tripadvisor and other review websites such as Google, by our local competitors in order to undermine our successful establishment. We are currently looking into this situation and are in the process or taking relevant action.


Indian Cottage North End: Restaurant Reviews - 243, London Rd | North End, Portsmouth, PO2 9HA England

---

"Well impressed"

Google review - May 2013


Long day at work, needed something to eat.Thought I'd give them a go and wasn't disappointed. Very nice chicken biriani and tandoori chicken.

---

"best curry"
Google review - May 2013
12 of us ate here best curry in a long time.

---

---